centrecase4
I rounded off each end with thick microfibres.
Now I am soaking the centre section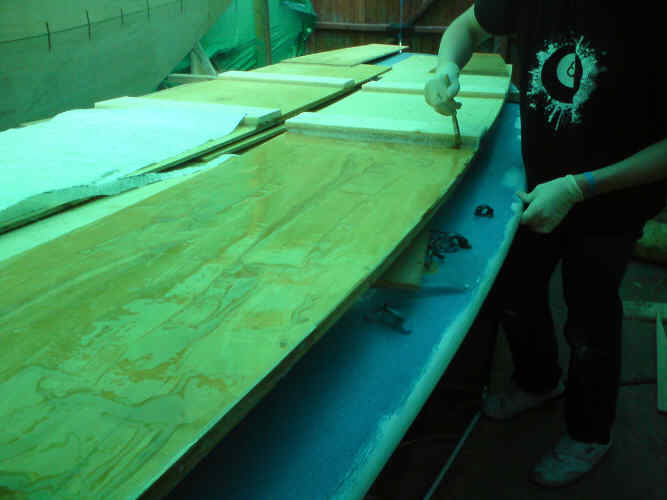 Fibreglass mat and more resin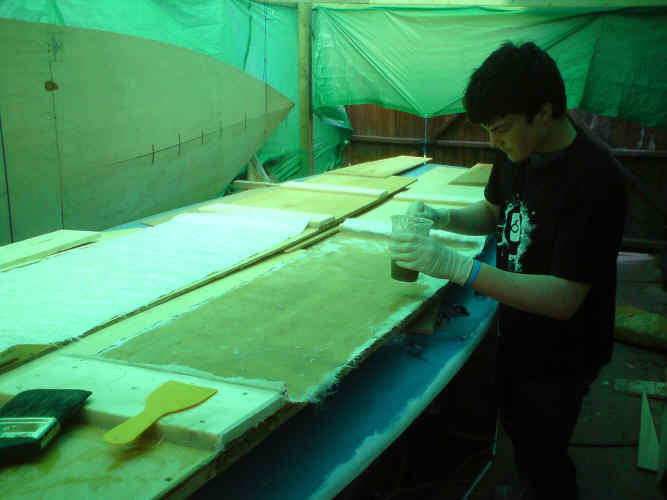 It takes a while to get all the white stuff to dissapear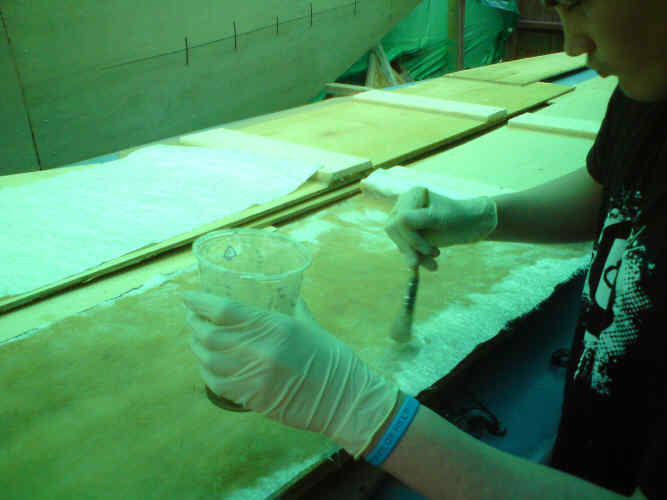 My arm is starting to ache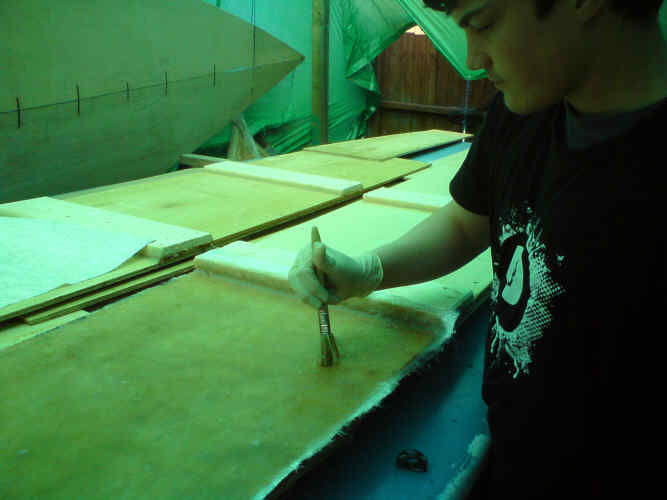 Its not easy getting it to go around corners, so I softened them with microfibres first.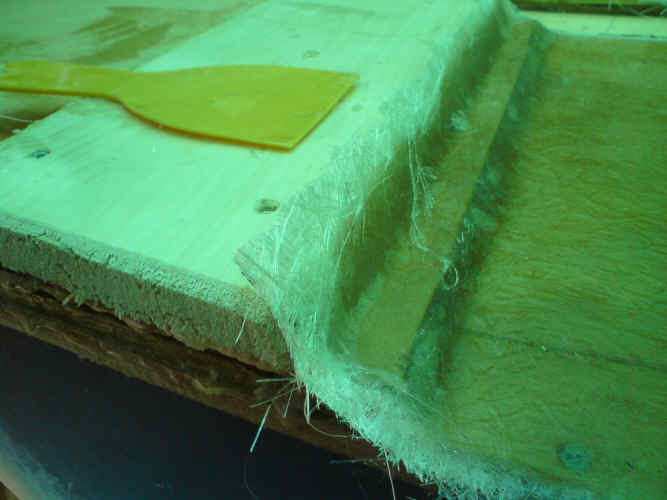 Ive got Little Ideas paint that he er.... borrowed off dad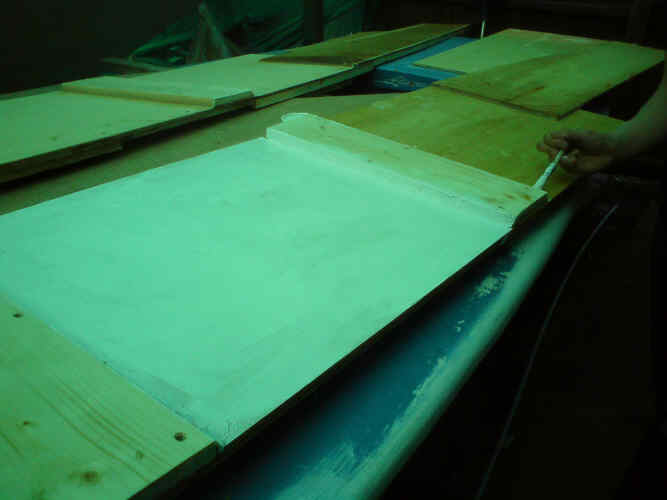 I hope he doesnt need it anymore as its all gone.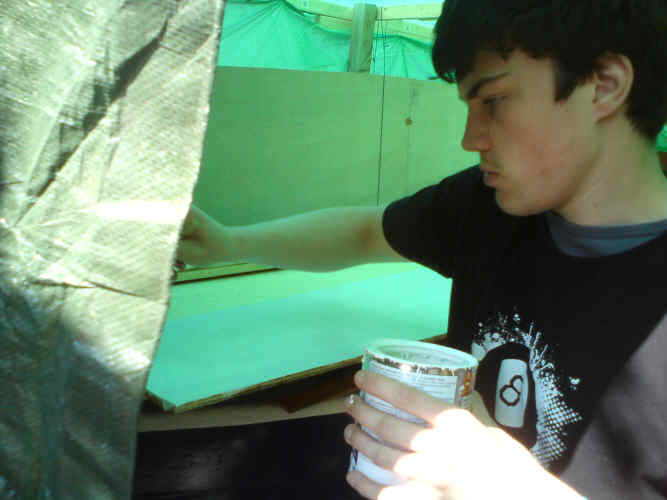 Well.... it is now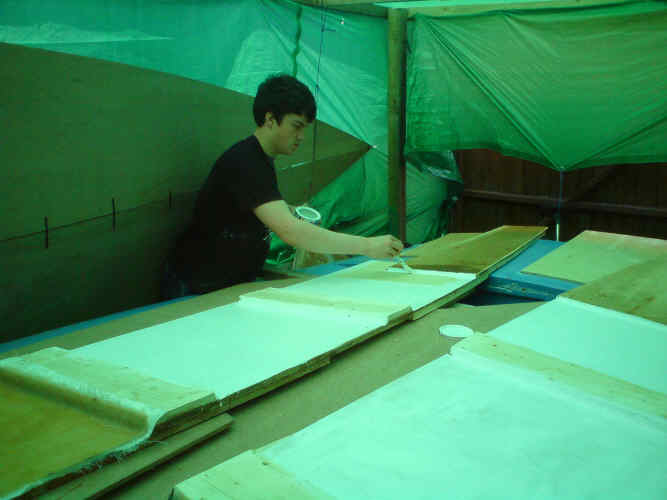 scraping out the last drops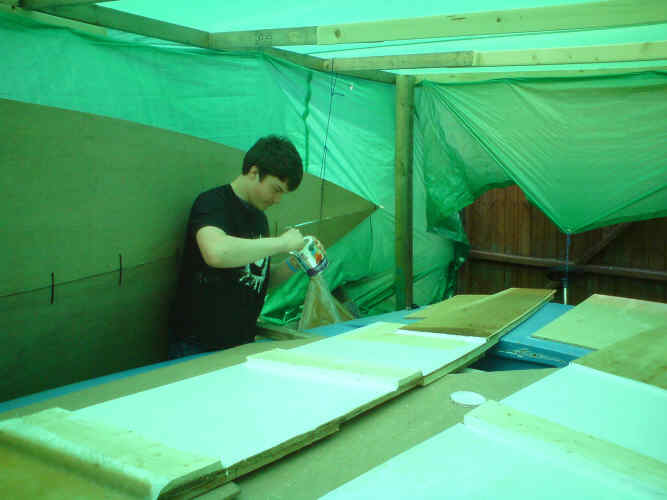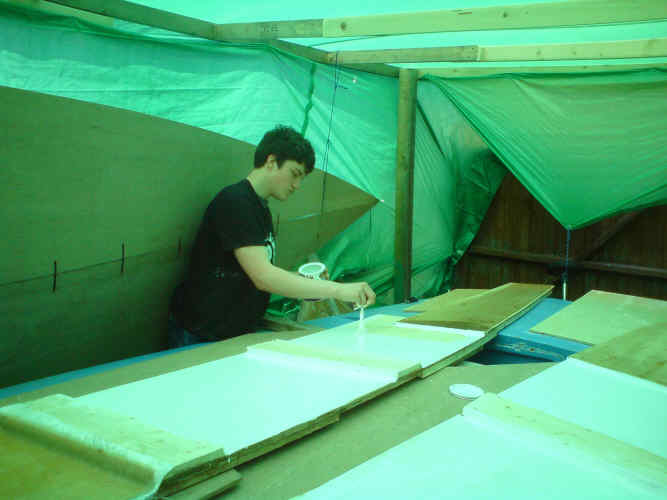 Getting nearer to putting this together.
Excited !