centrecase5
It dried a bit lumpy, so I hid dads hammer and got him to grind the lumps off with the angle grinder as he wont let me play with it.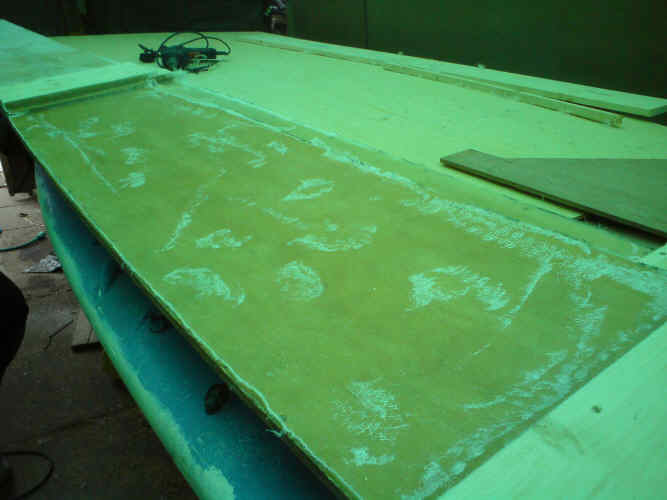 I am drilling holes so I can screw this together to put its bottom on.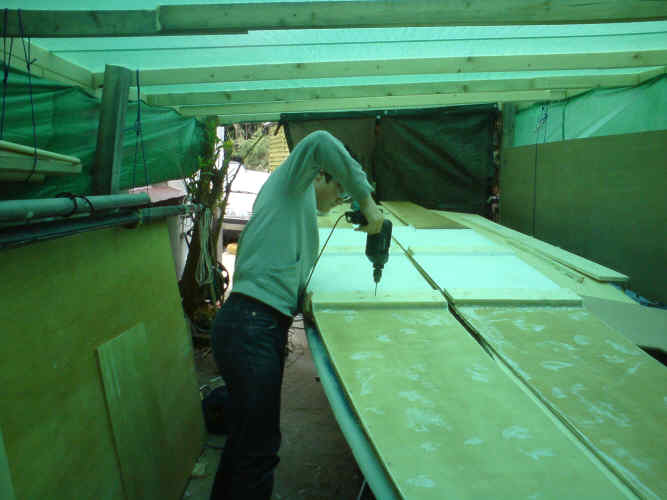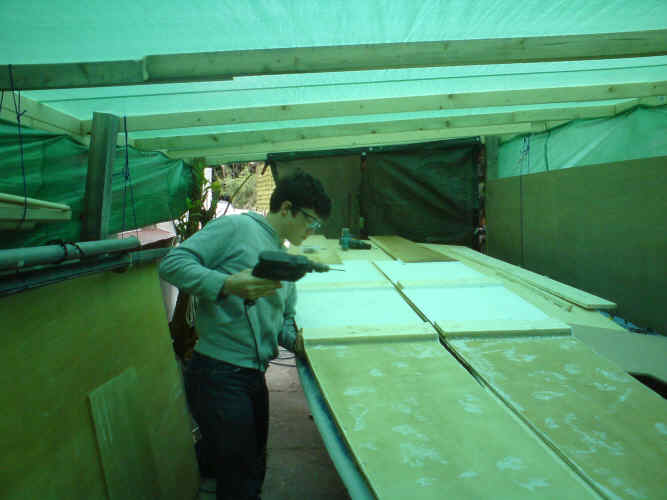 I need to get this straight before I screw it together.
Dad thinks I should use a spirit level.
Not sure why as its going downhill.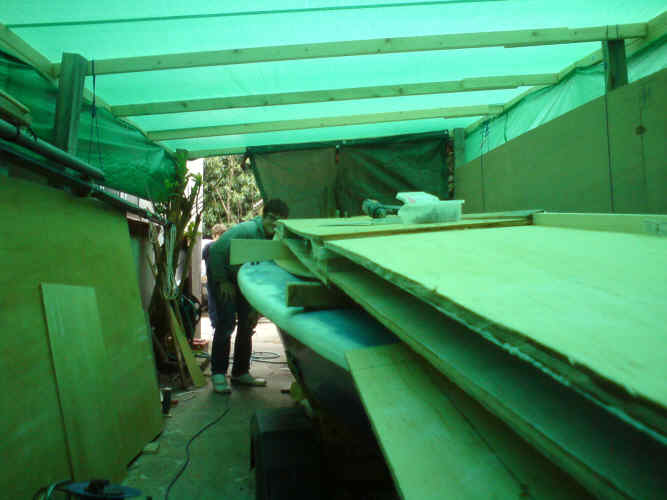 Still not quite right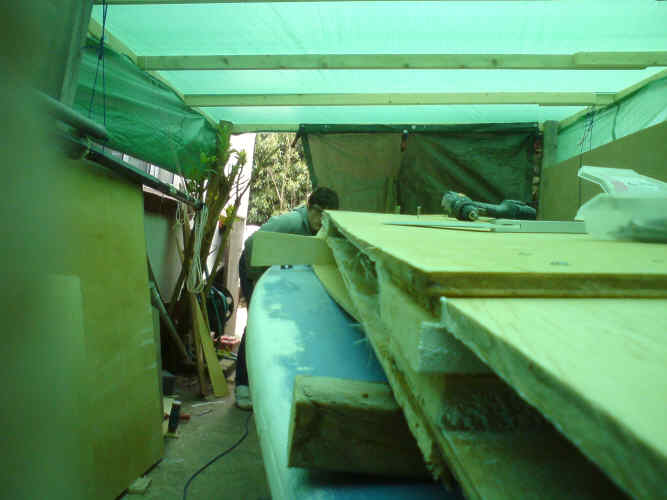 Screwing it together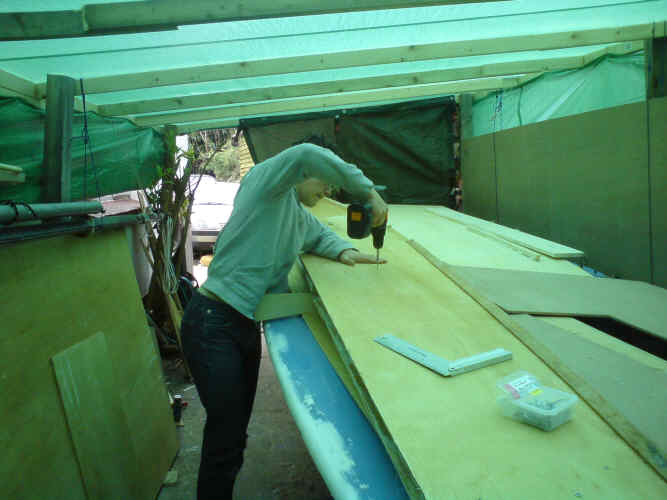 Have to lean hard with big screws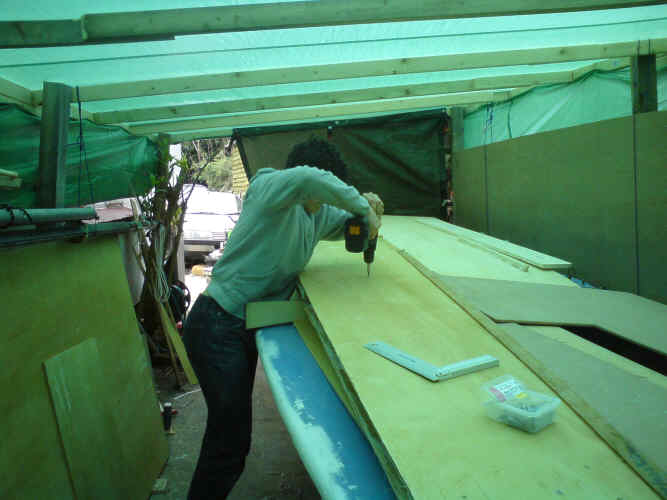 Still straight - ish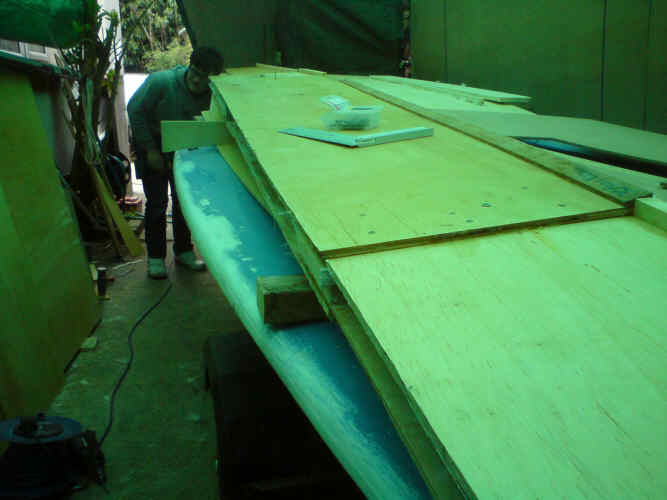 I found some round wood, so I am drilling big holes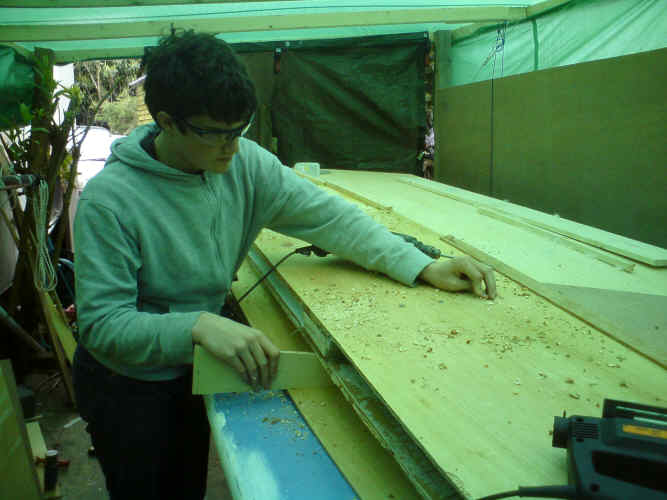 Dad yelled Dont drill holes on top of the big boat!
Er.... Yes dad (too late)
Its joined ready for planing.
Im not allowed to play with the power plane either, so dad will get to do it for me.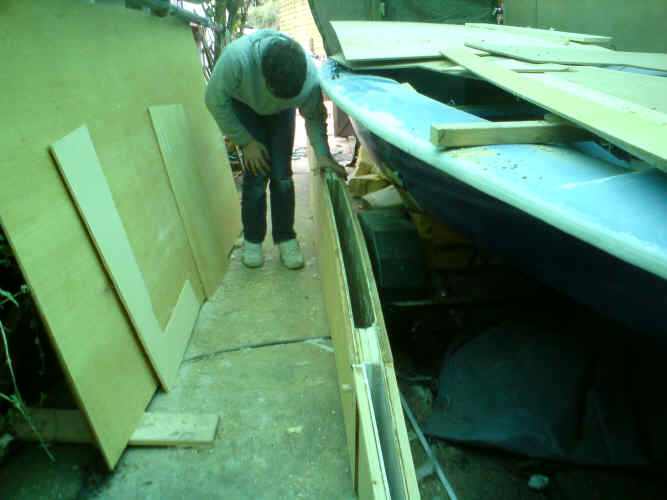 The screw pulled out through here, so I will have to fix it.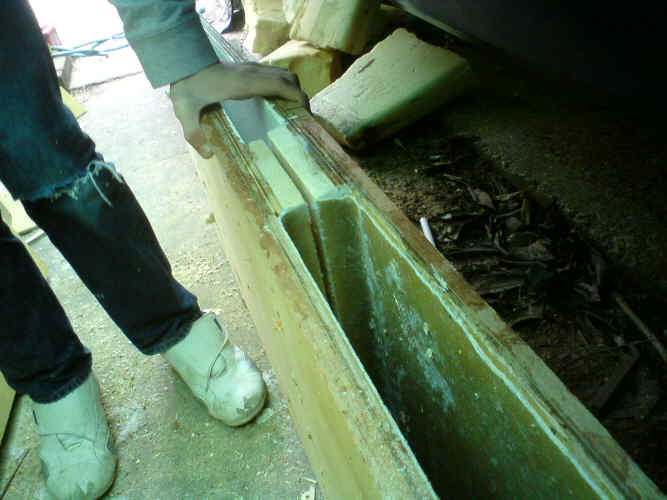 Thats it ready for plaining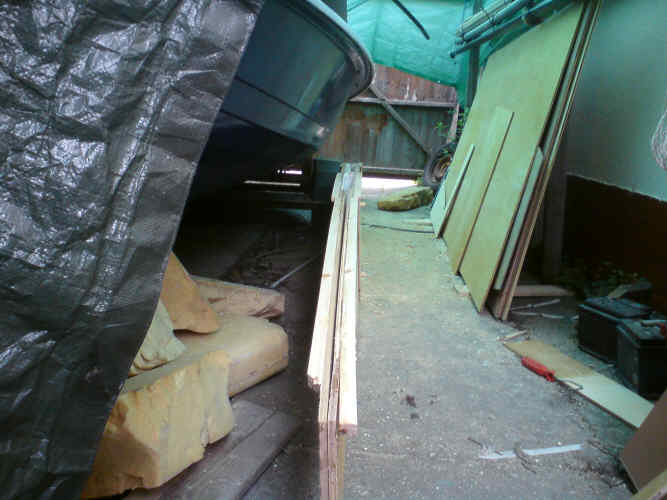 FIbreglassing on the bottom was done in a real hurry as the resin goes lumpy in 20 mins or so.
Didnt get any pics.
Its set now and Ive taken it apart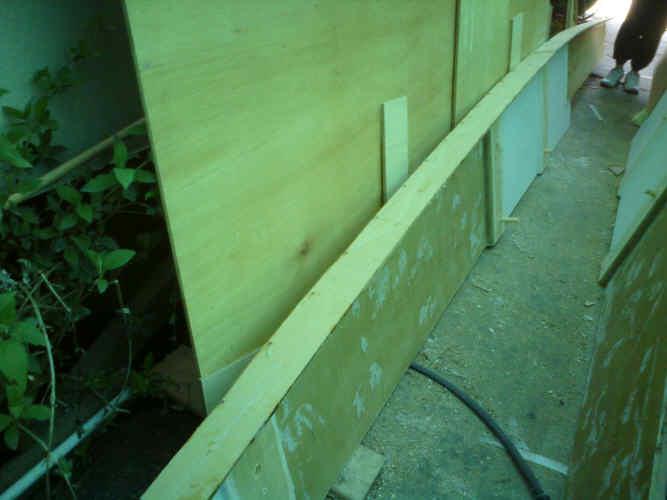 It looks nice and round.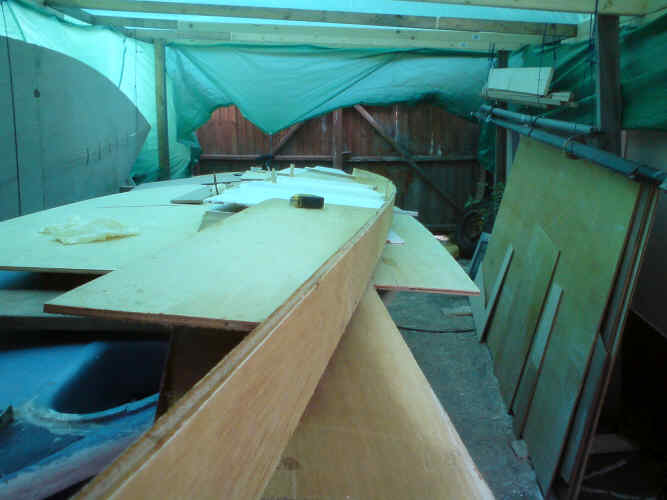 It is sealed most of the way along too.
I seem to have managed to lose a piece of the bottom.
I think it might have ended up being part of my brother Little Ideas boat cradle. Grumble....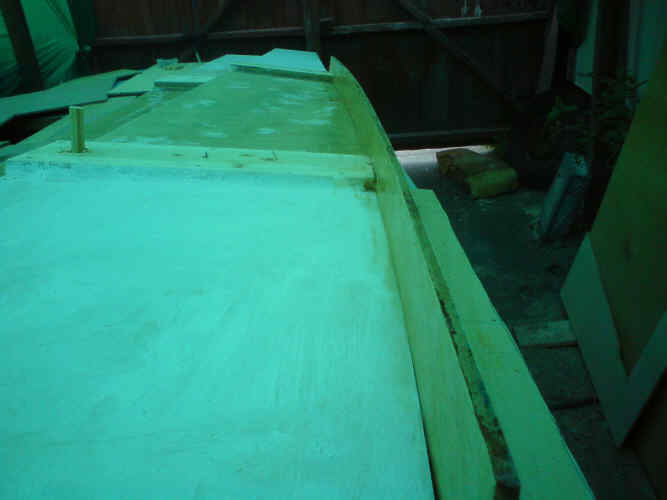 Got to do the other side now.