frames01
I carefully cut out my first two frames.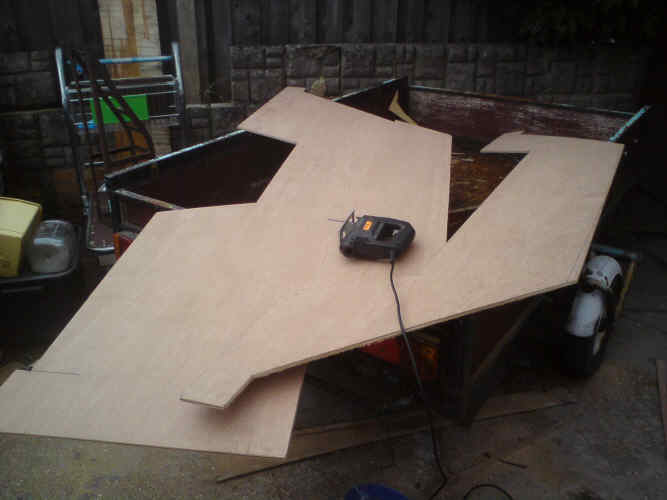 Dad didnt seem to think I should use his jigsaw in the rain.
It did need a wash.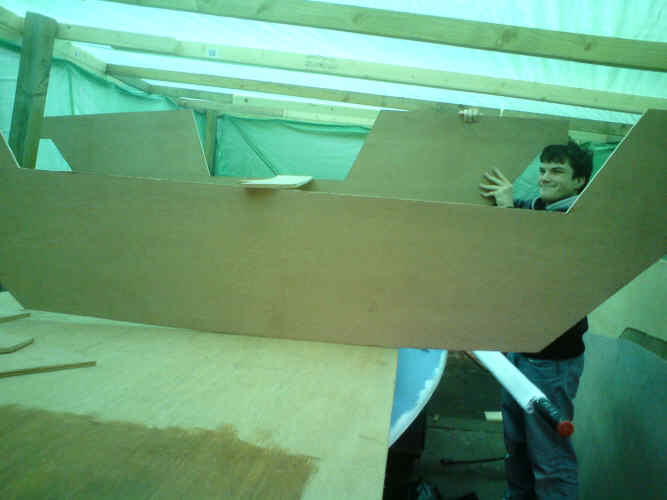 Sort of got the first two frames propped up on top of my hull bottom - Happy !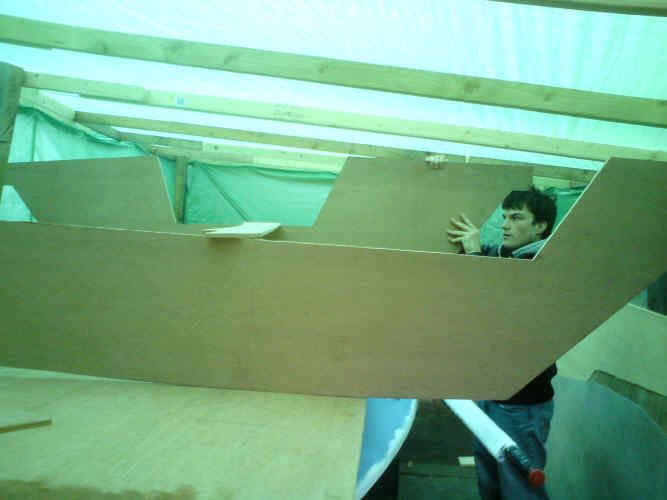 Er......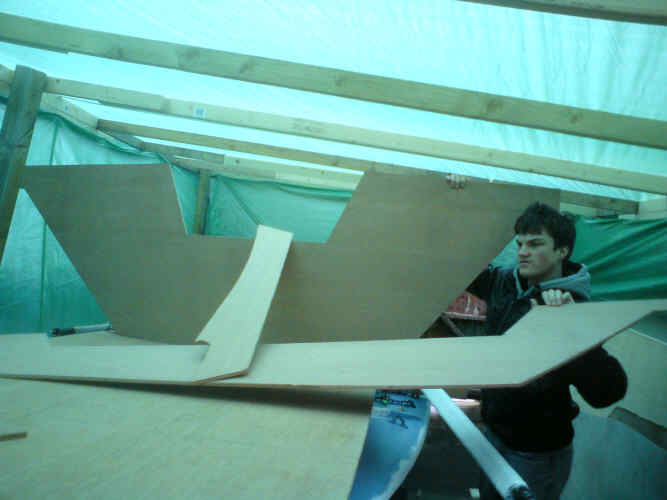 Its dads fault they all fell over.
He let a lot of gravity loose in here.
It took a McDonalds and two Ice creams to get me over the shock of it all falling over.