Hullbottom
It was still warm when I got home tonight.
I laid my hull bottom panels on top of some 2x3 timbers.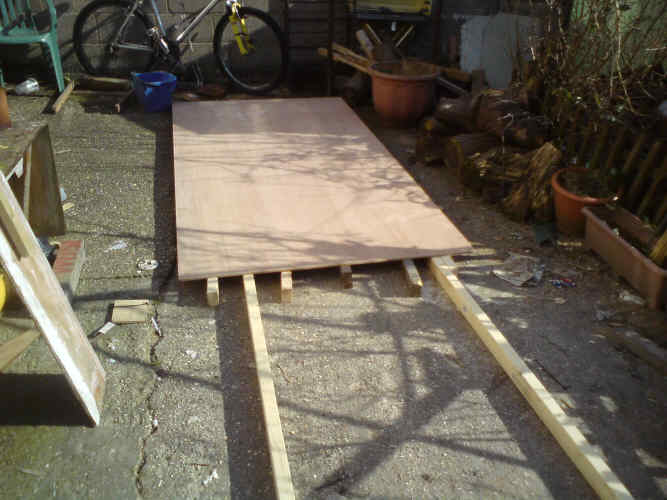 I marked where the timbers were so could screw into them to hold my panel solid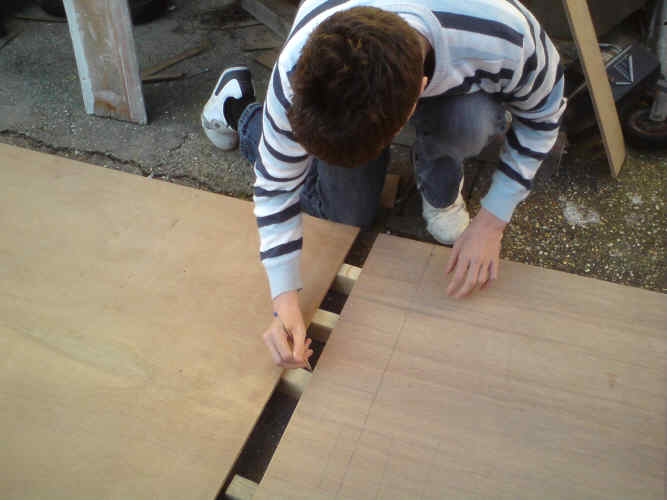 I put the bit of wood across my hull panels but saw that it would get in the way of taping the sides on.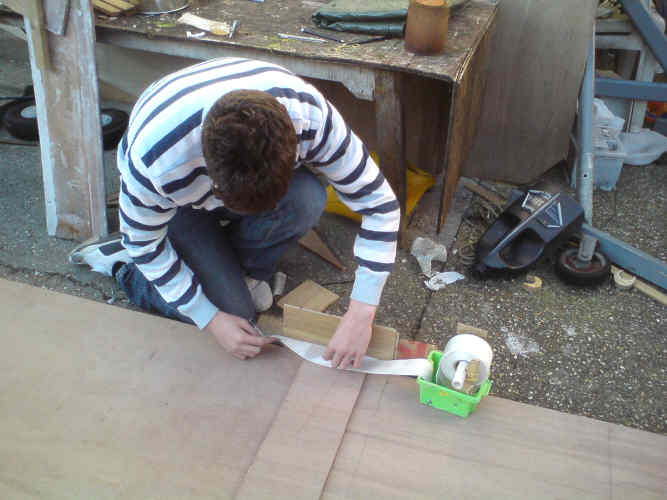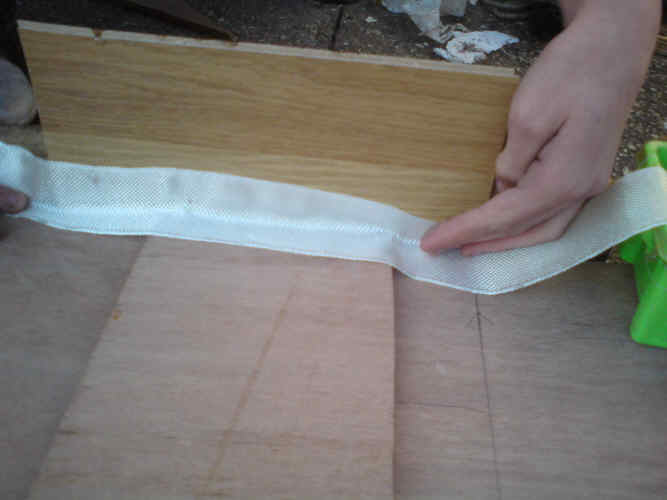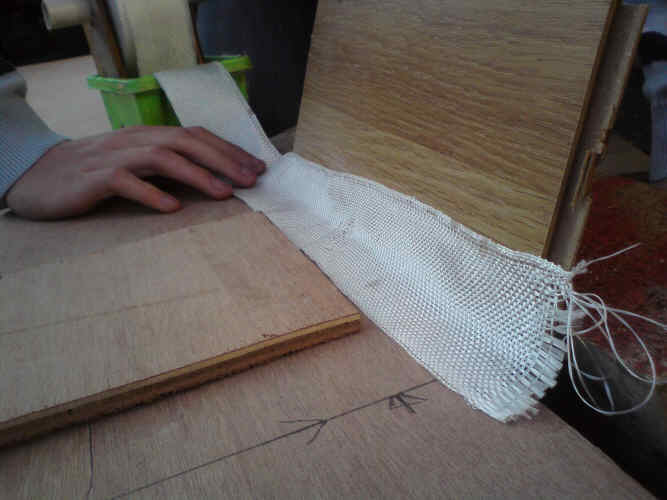 Then I noticed it would mess up my centreboard box too so I shortened it some more in the middle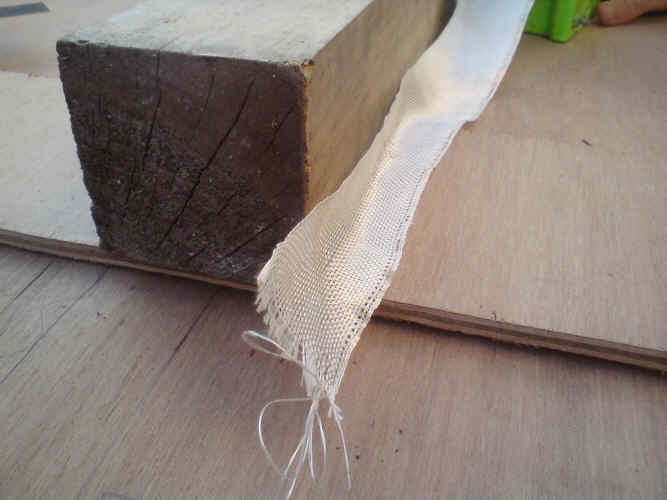 Centreboard box wont fit properly with this wood across the middle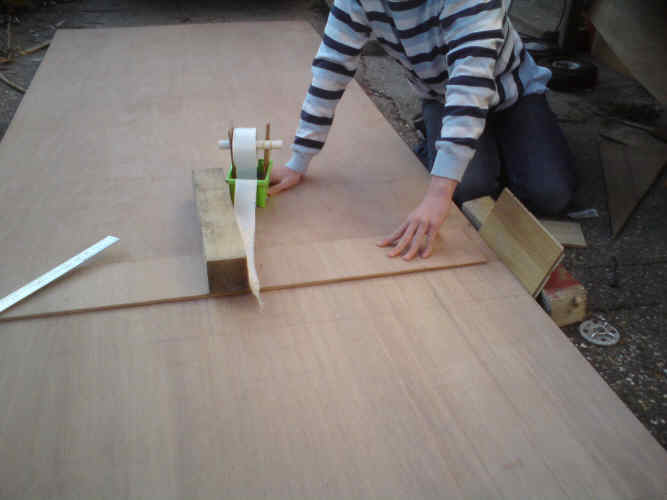 Marking and cutting the piece out of the middle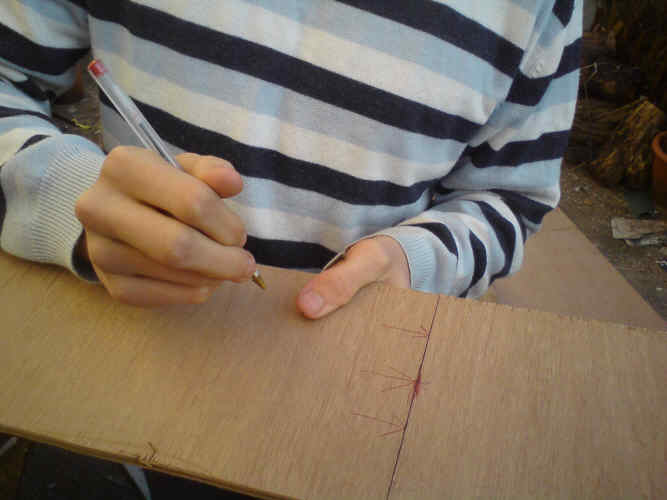 I painted the hull panels where it would go with resin.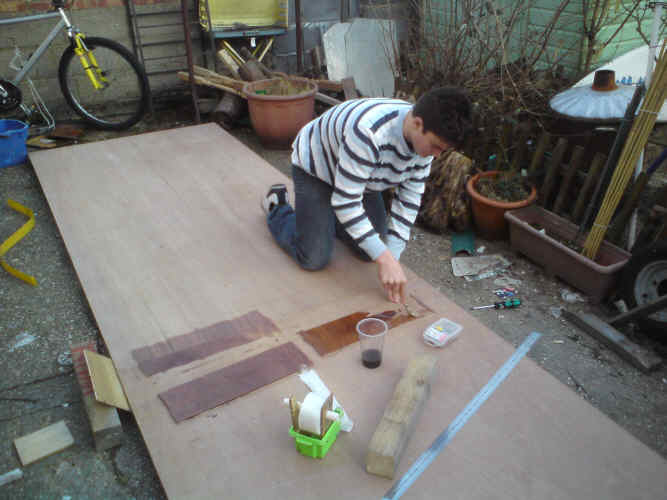 I added microfibres to make it stick better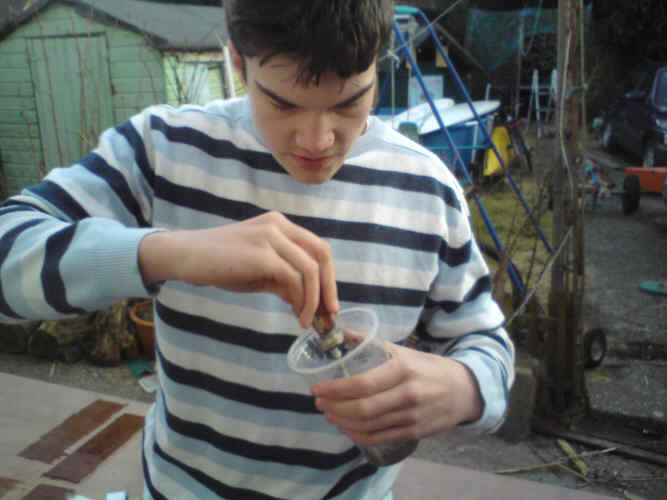 Then I put a load of screws in it just in case dad tripped over it and broke it then filleted the edges of the wood to make it grip better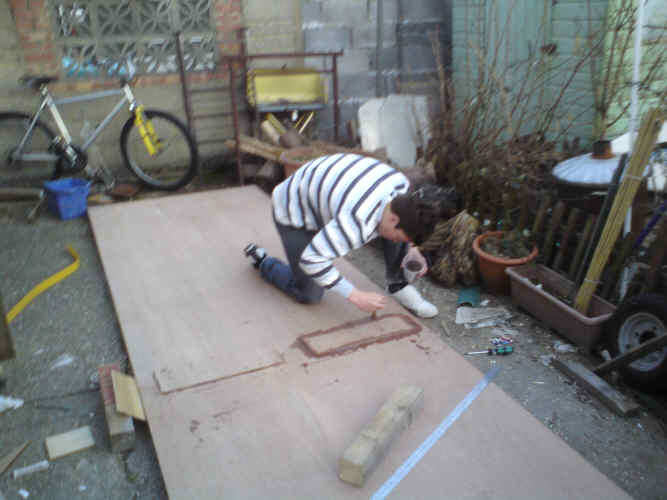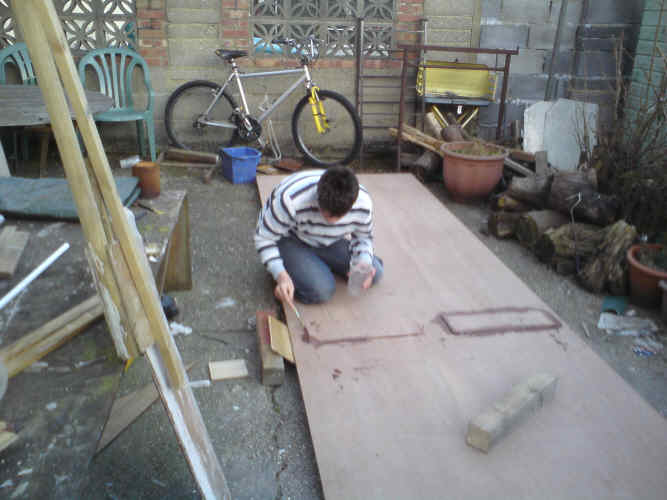 I warmed it up with the hair dryer that burns off paint until it set, then convinced dad we needed to go celebrate!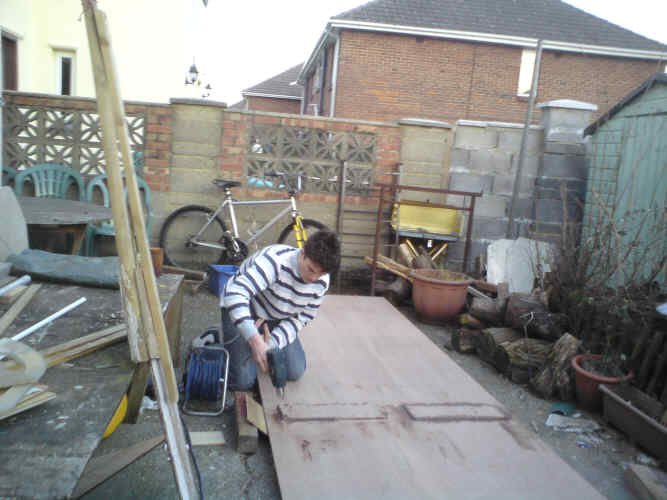 It was warm!
I found a jigsaw and cut it into shape.
I didnt let dad help as he cant cut straight.
Nearly there!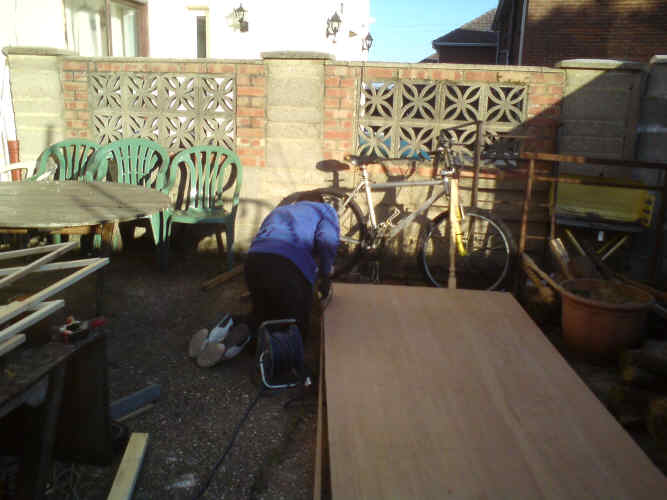 I stuck the bits I cut off the sides onto the nose as it was a bit too short.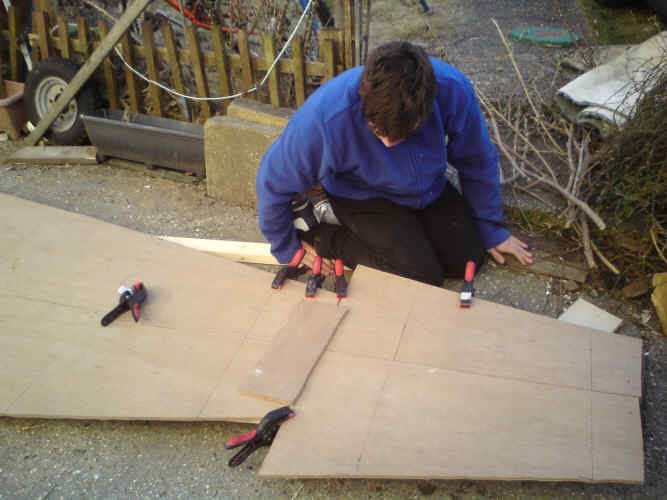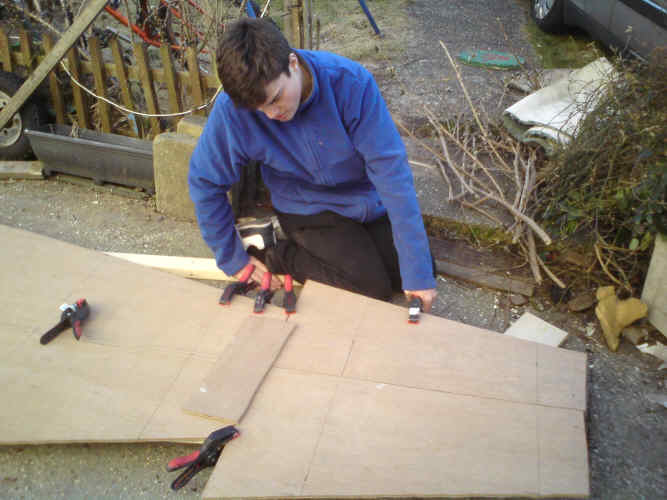 Then I painted it and another bit of ply with resin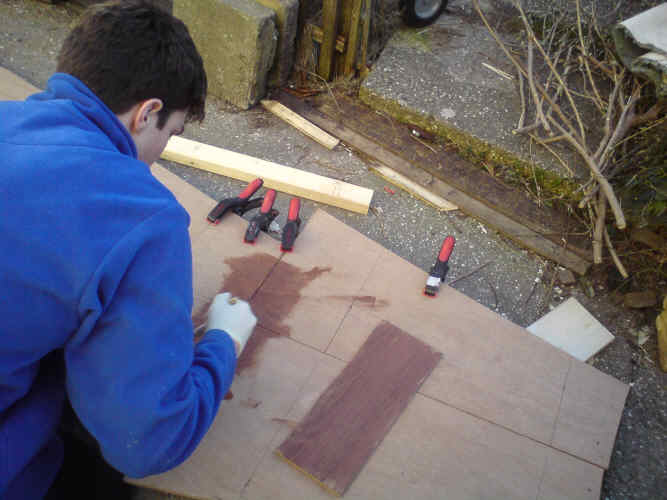 I added microfibres and stirred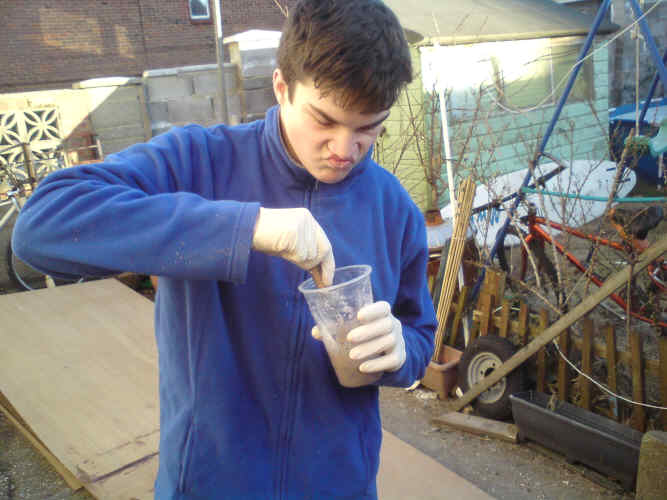 Once I had microfibred and screwed the joins, I heated it with the hair dryer.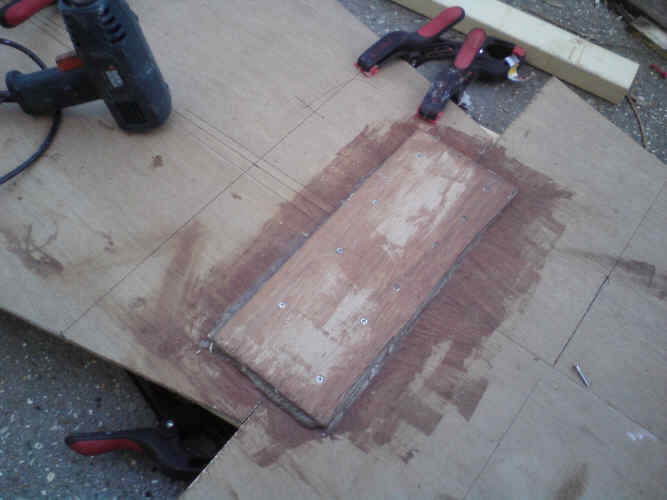 There was a bit of rein left that Little Idea didnt spill, so I painted a square on the back of my boat to seal it.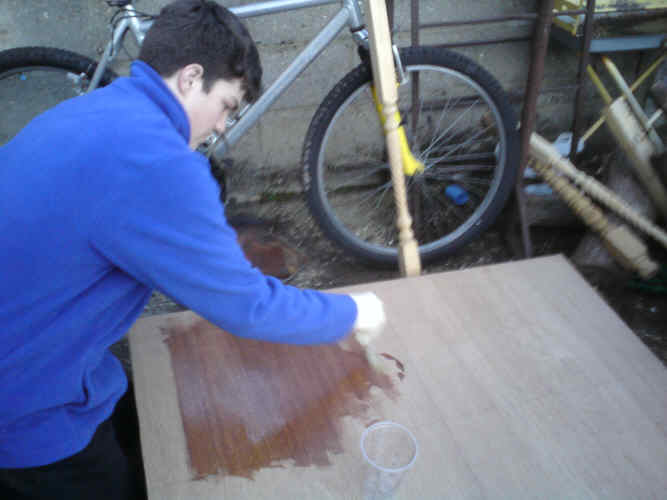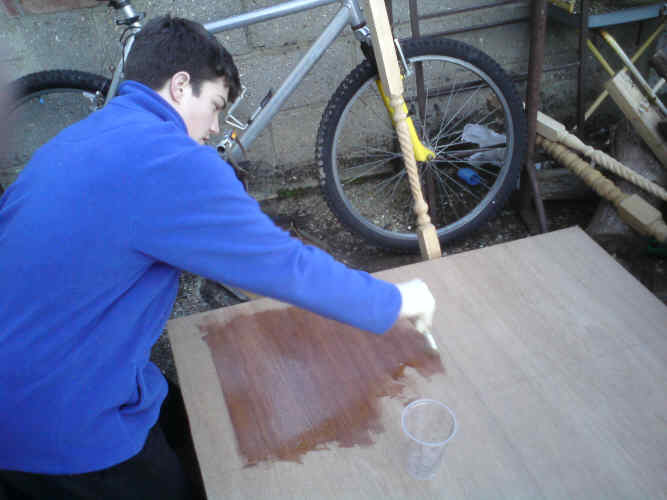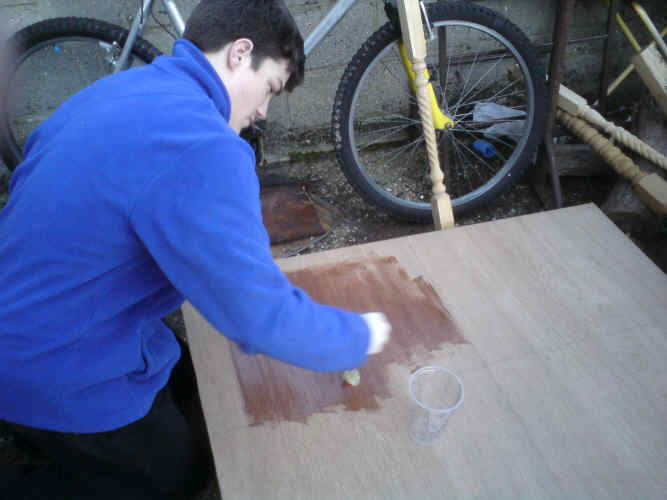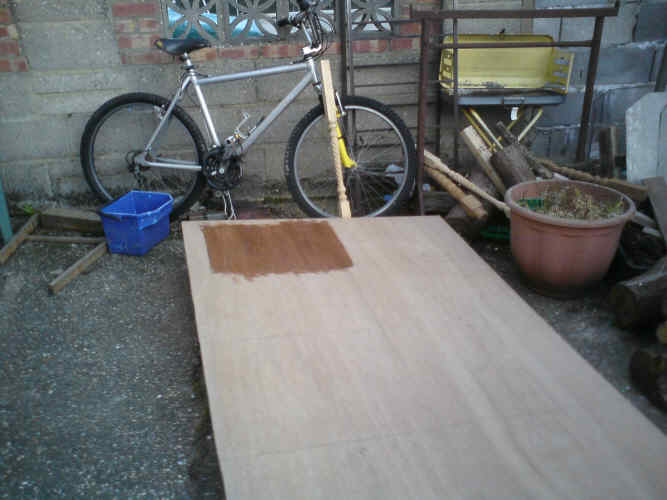 Decided to cover my new fibreglass for the night as it was going to hit -3C again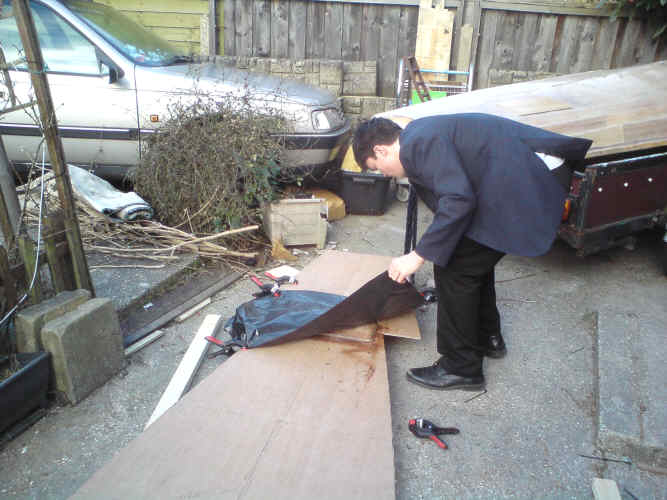 Got Little Idea and Dad to help me move my hull into the leanto on top of our big boat.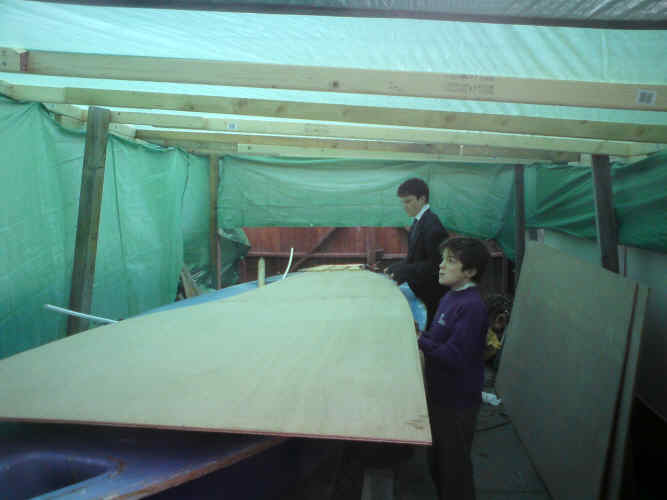 I think my brother has just farted.