hullbottom02
It wasnt raining today so I could get on with my boat
I started by trying to get the screws out that I used to hold the nose in place while the microfibres set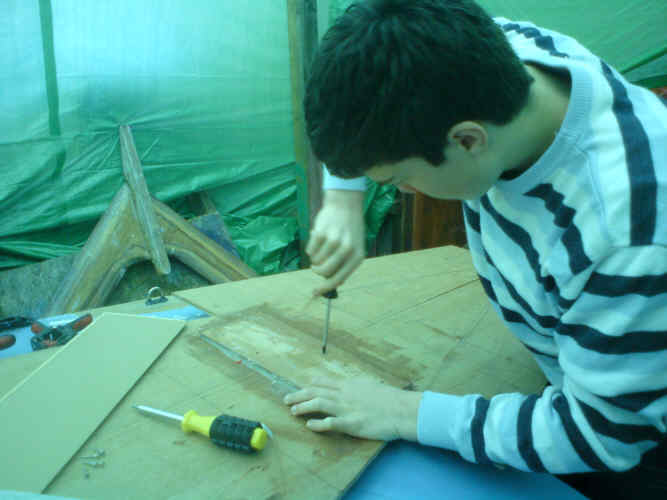 I had got resin in the screw heads, so I dug them out with dads electric screwdrivers. Its ok, as my brother had already bent them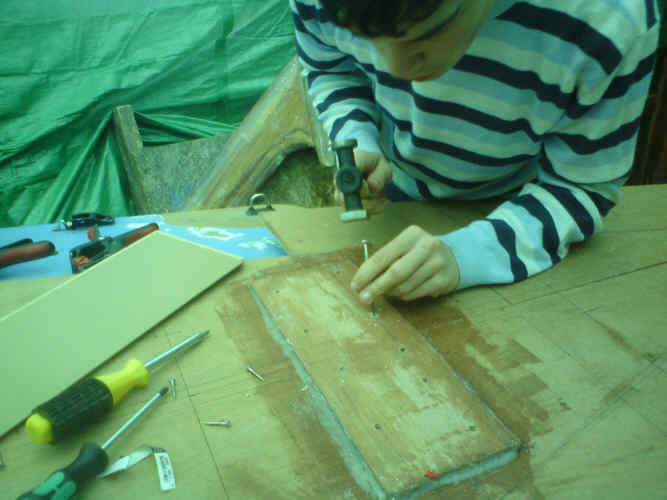 I sawed the sides of the nose to shape, then started cutting out my slot.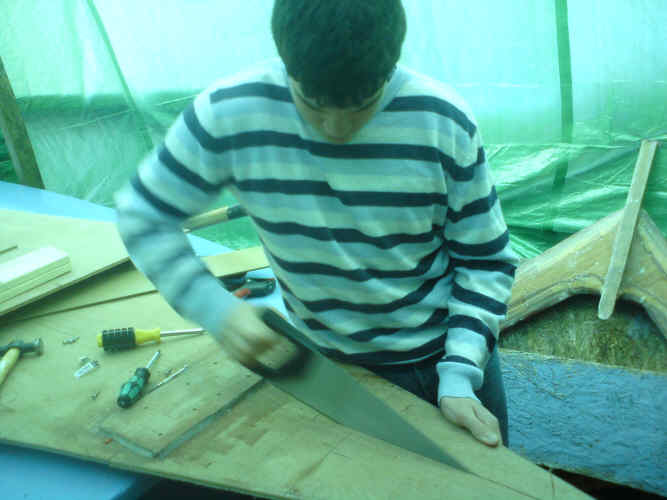 This took ages. I suppose I should have done it with the jigsaw, but I wanted to get it straight. I only chewed it a little.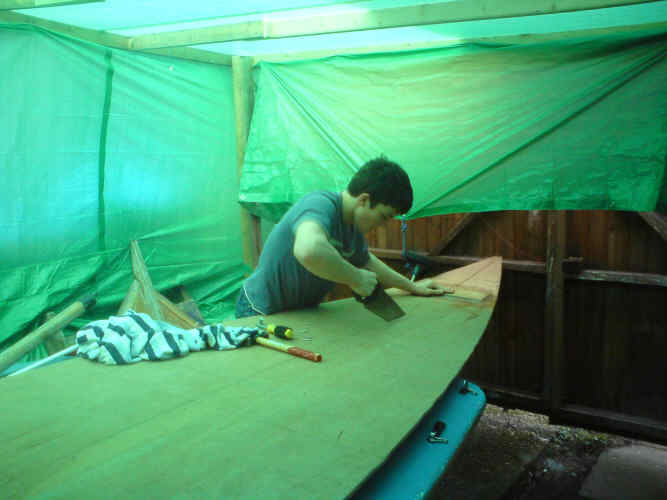 Done it !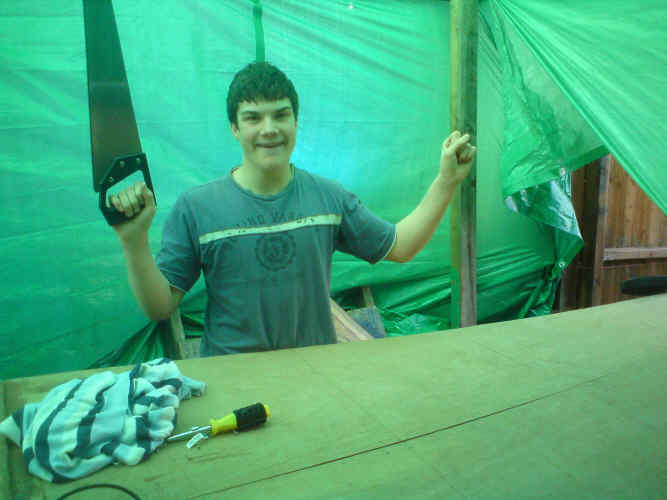 This is the middle of the nose section reinforcement. the bit running across the middle is the microfibre layer I used to stick it together. Dad says I should have cut a V on the other side and back filled that with microfibres too to make it stronger.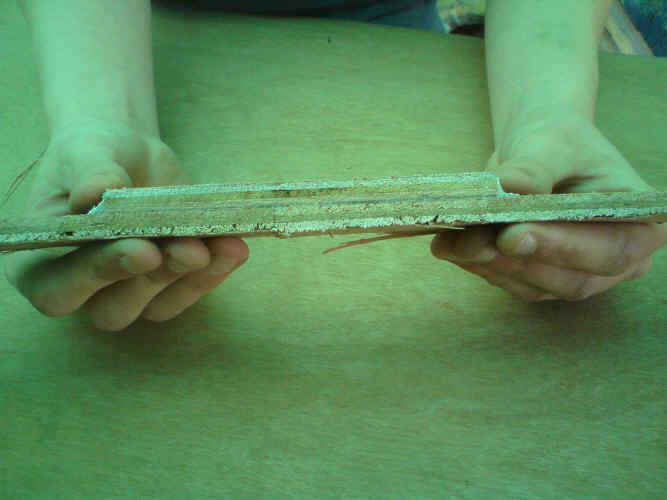 I think it was stronger than the rest of the ply anyhow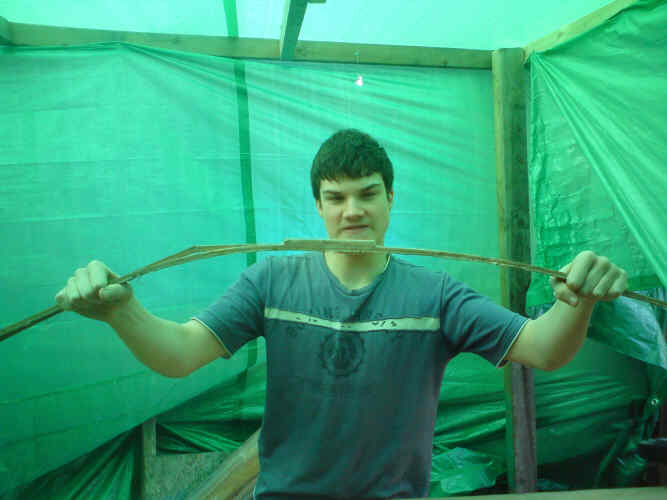 I think my nose is turned down a little. I think I might have to fix it.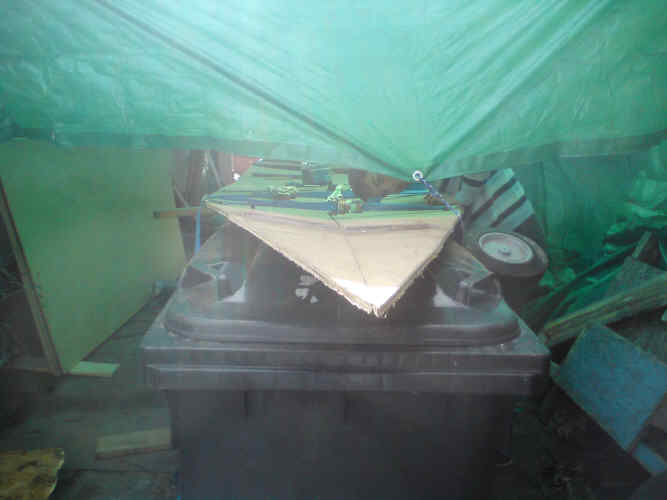 Using a couple of lorry strops to pull the bottom to shape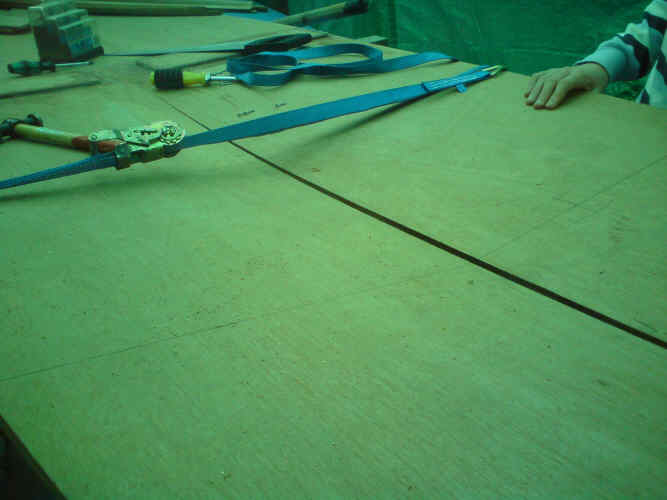 Fitting the first cabletie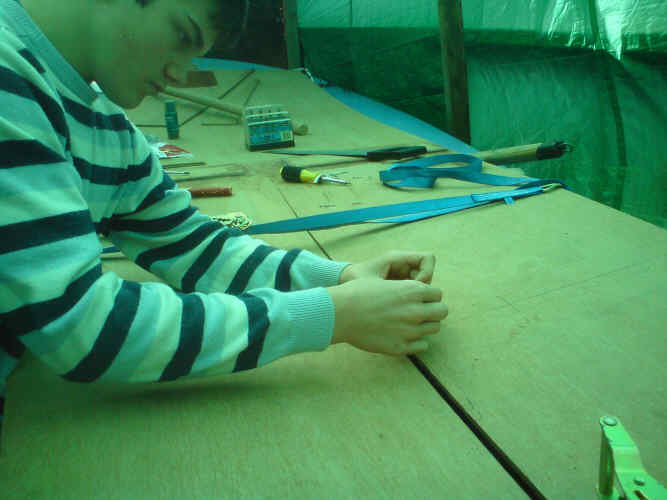 If I pull these really hard, they break.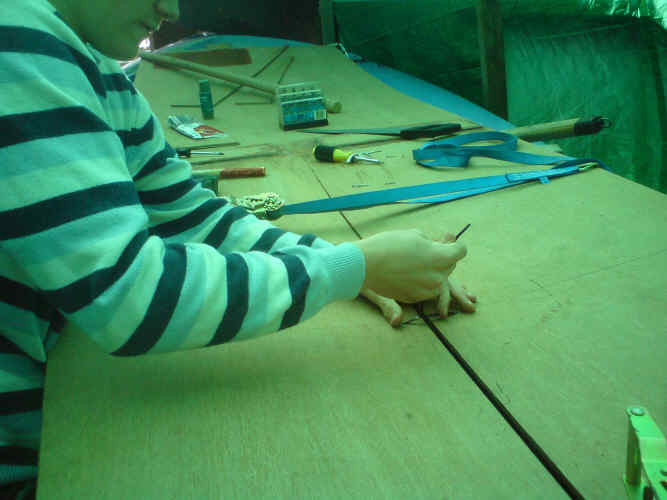 I didnt drill the earlier ones without my glasses on - Honest !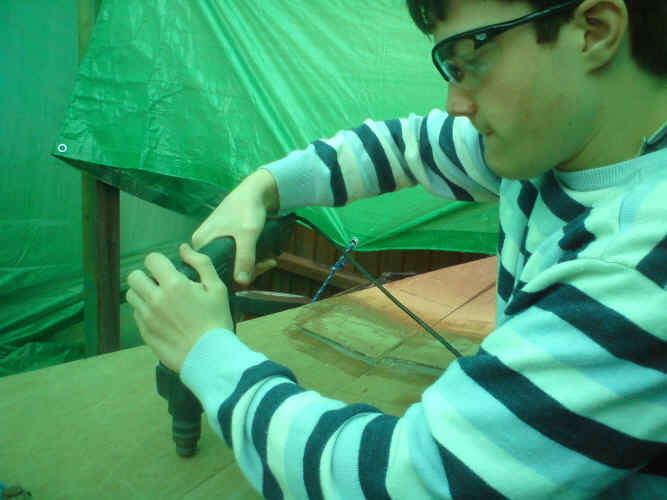 I am using some blocks and a strop to bend the middle to make the slot go better.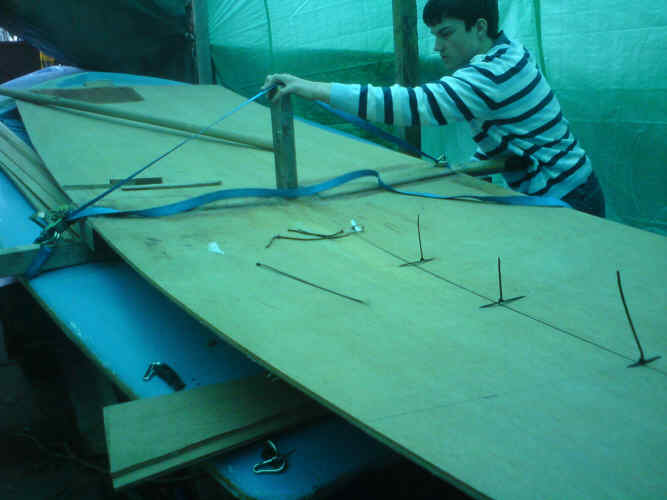 Its sort of working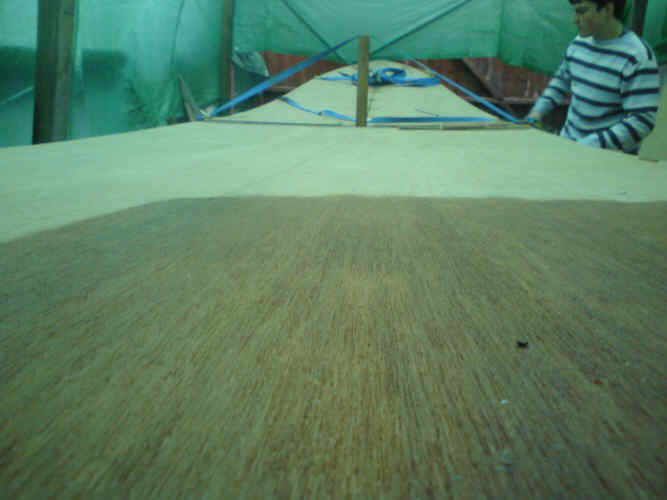 Convinced dad we had done really well today, so he bought us a lovely dinner, new beanos and dandys!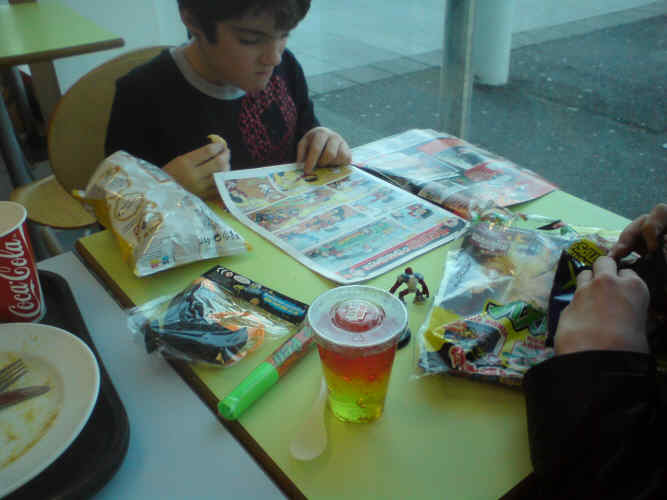 Happy!