hullbottom03
I have set my spine up on blocks and frame 18 to get it level.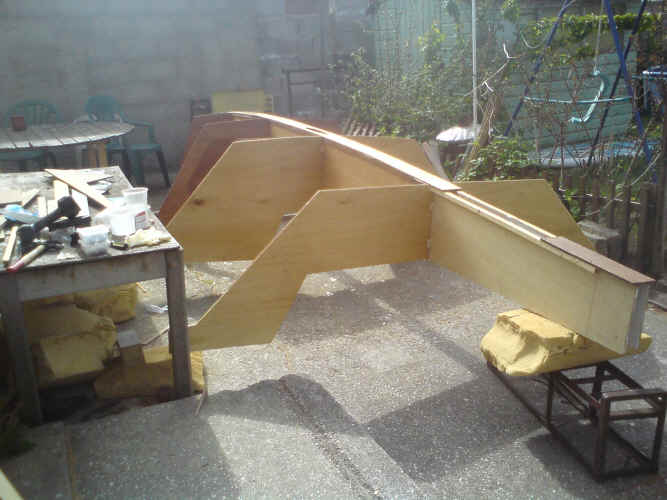 I have held the frames on with blocks. I will take them off and glass them later.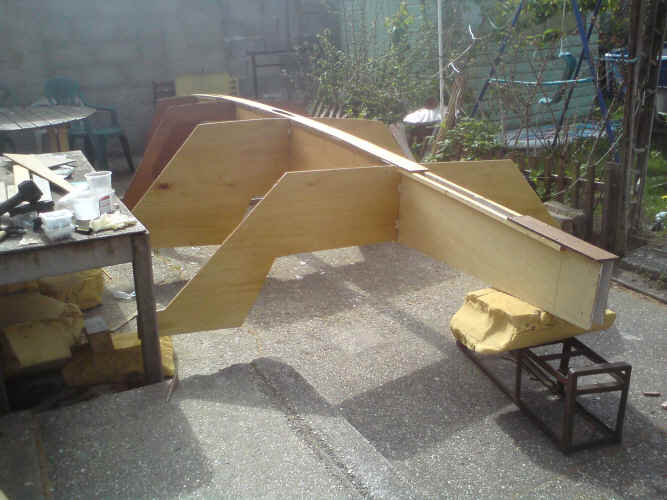 The keel hole happened while I was at school as it involved a router that I am not allowed to use.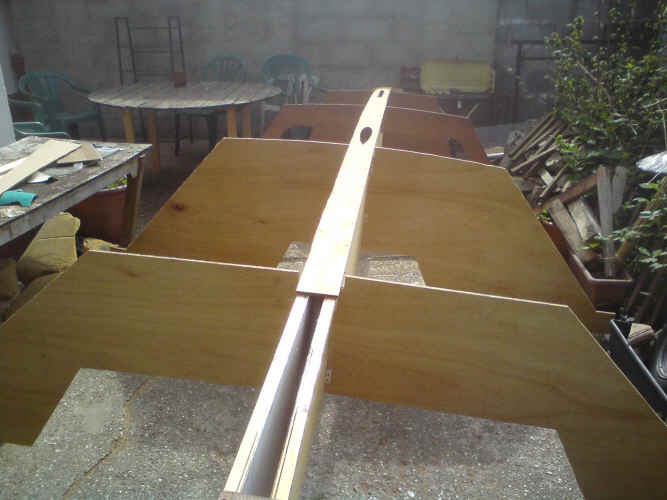 I got dad to help me get the bottom on so I can have a look.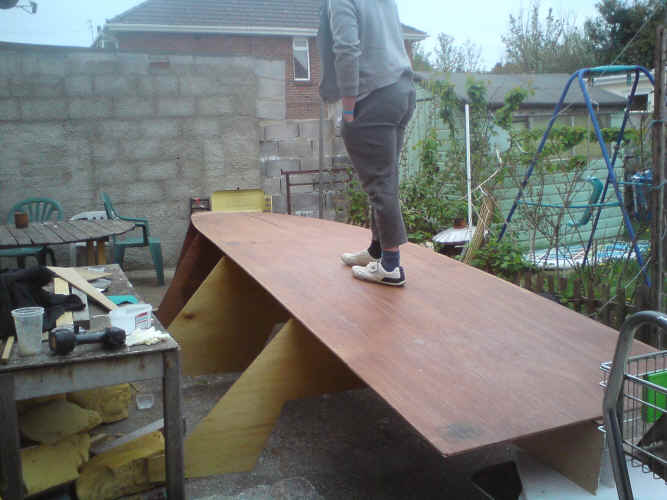 Its a lot stronger than I expected even without any screws holding it together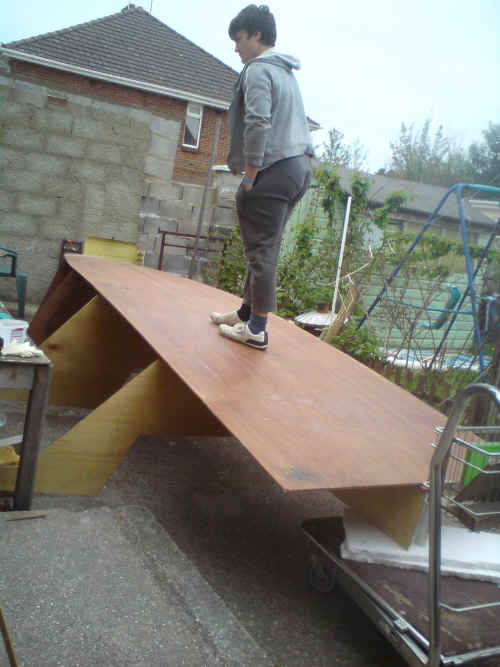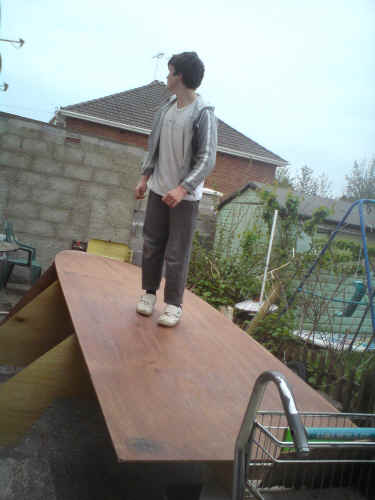 I am soo happy that I am getting it done, I am eating dinner in my cabin - even if it is a bit windy and upside down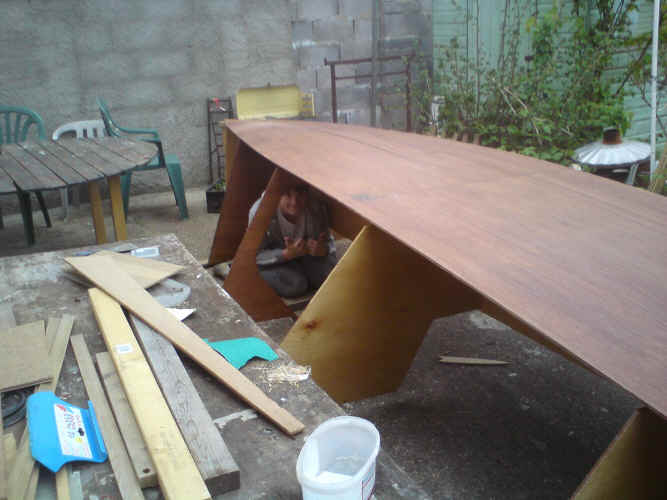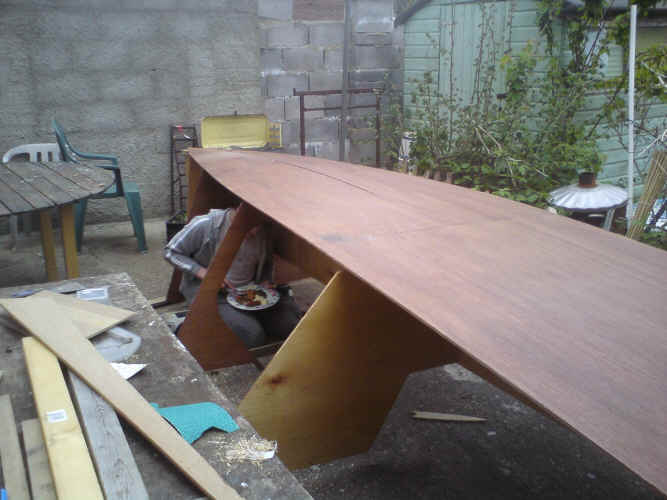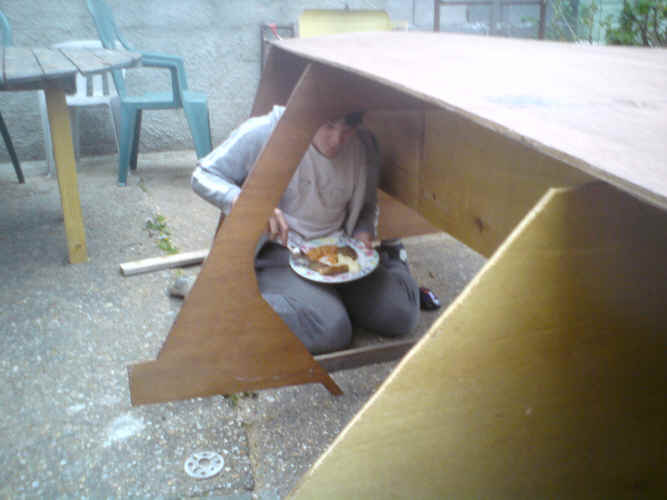 I am drawing around the wood against my frame as it is in the way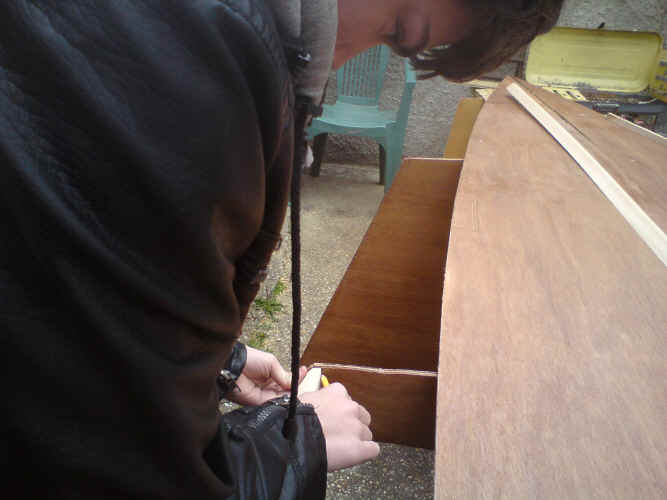 I am putting in countersunk holes to keep the wood on so I can screw my sides on too.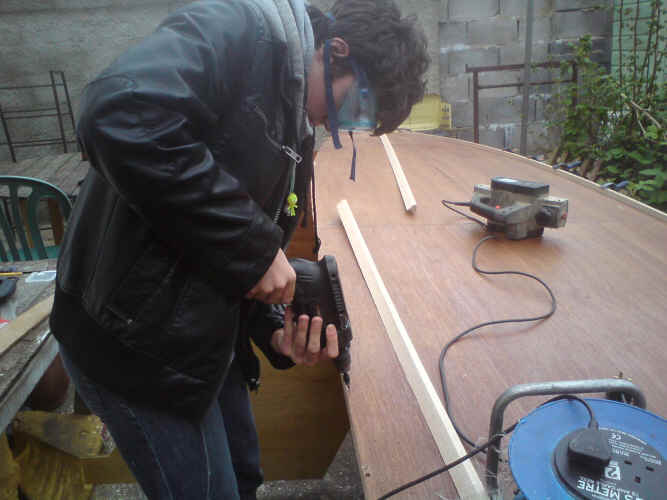 I am sealing this so the wood doesnt suck all the resin away from the microfibres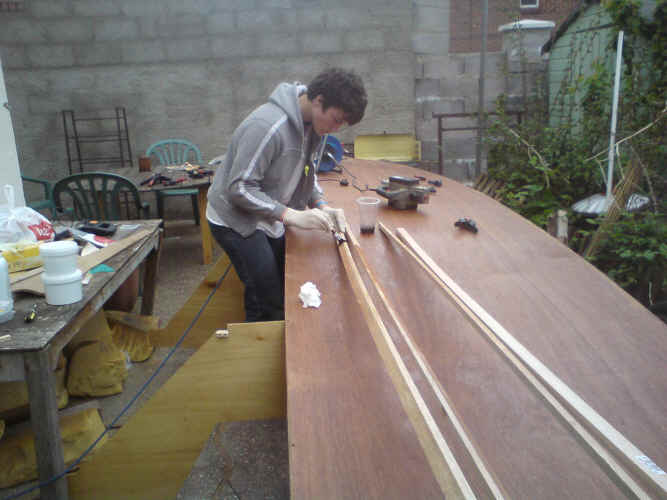 I am putting the micro fibres on with a syringe as it doesnt make so much mess - unless dad helps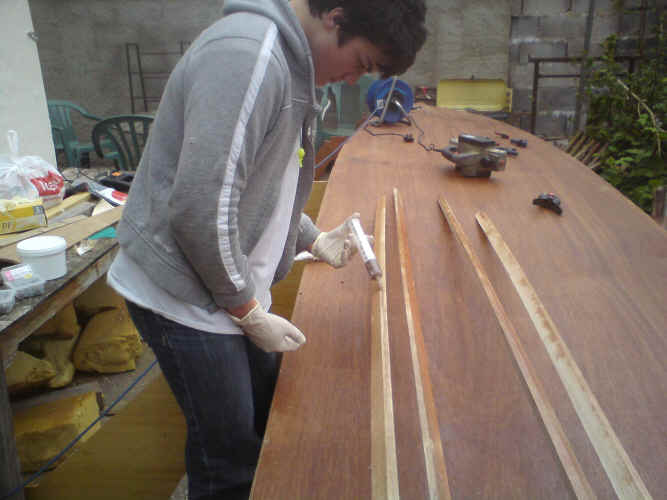 Front half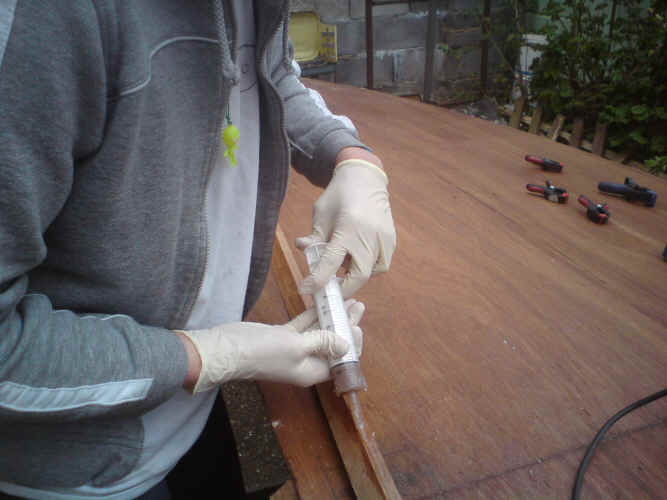 Now I am screwing it on to help the resin to hold it tight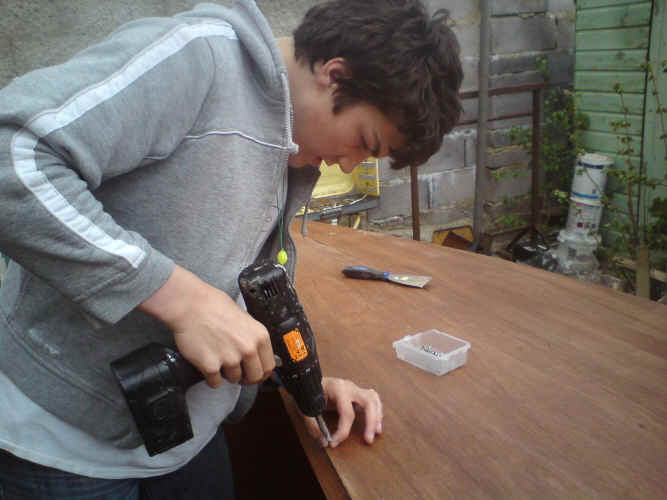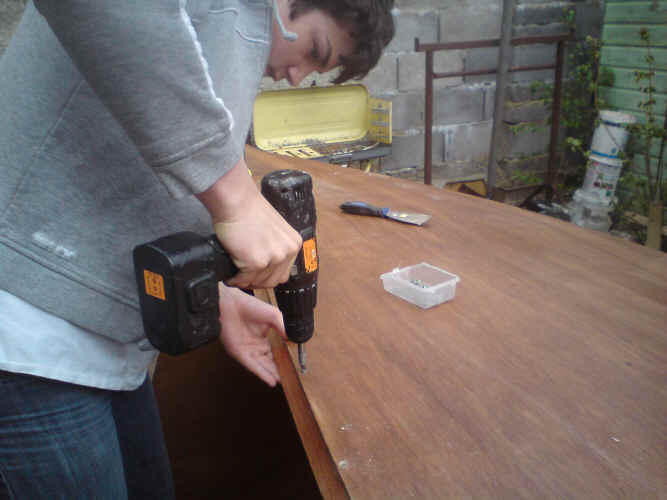 Done it !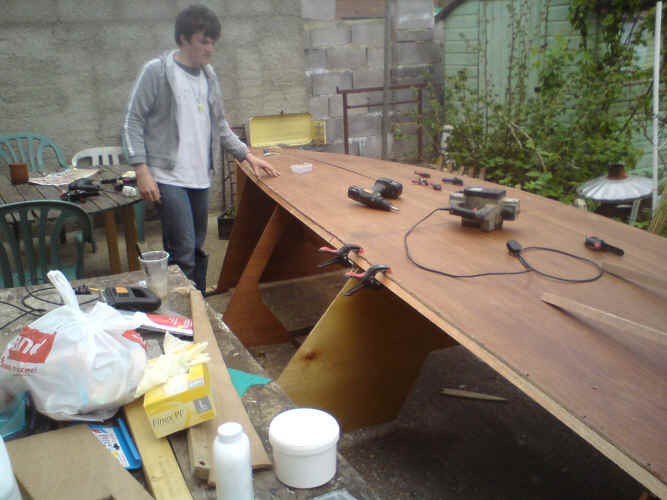 Tank is getting stronger !