lofting02
Ive just gone through the hull drawing and marked all the sizes from the transom instead of from the bow.
I need to do this as I havent got the bow cut to length as I need to cut the pieces off the sides of the hull boards.
The bottom is all in cms now.
I have the transom and one set side to do all my measuring from. This saves me cutting the last metre and a half on one back edge of the hull.
By measuring everything from two sides, I cut down on the chances of errors. I measure the lines from the transom on both sides, then join them with the set square. If they are measured differently, they will not join.
Unless I have both the same amount wrong.
Dad told me this is the best way to do this, so if it doesnt work.....
Dads fault !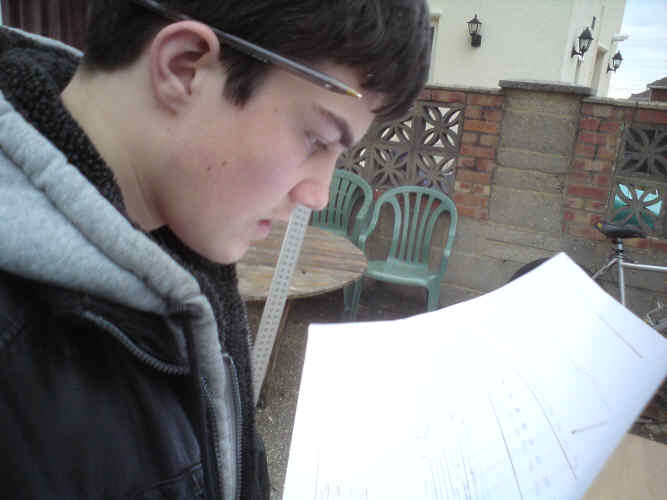 Measuring from the transom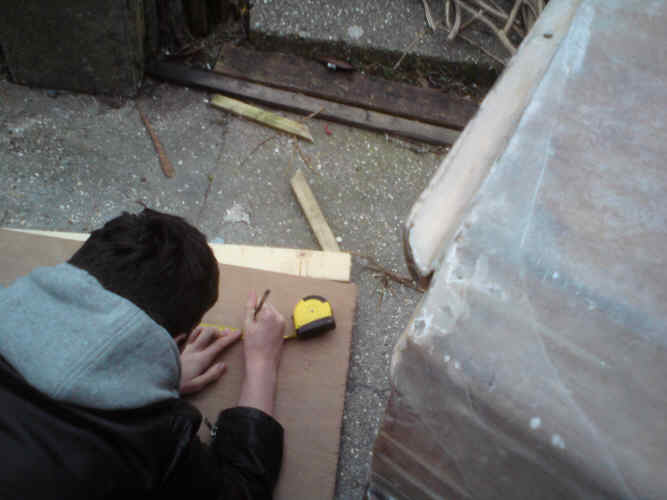 Checking the marks are square before joining them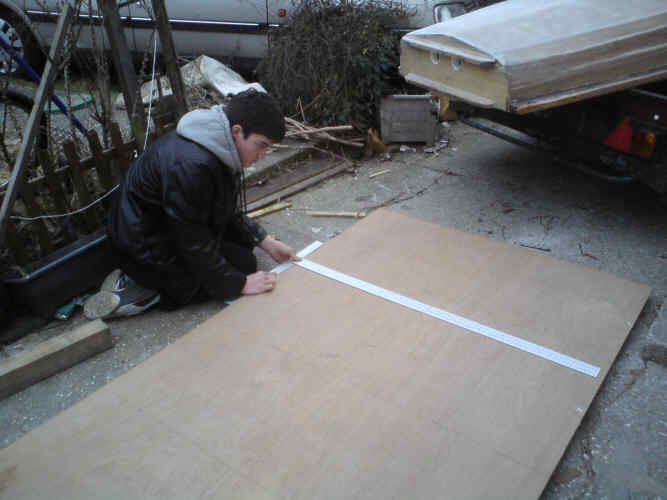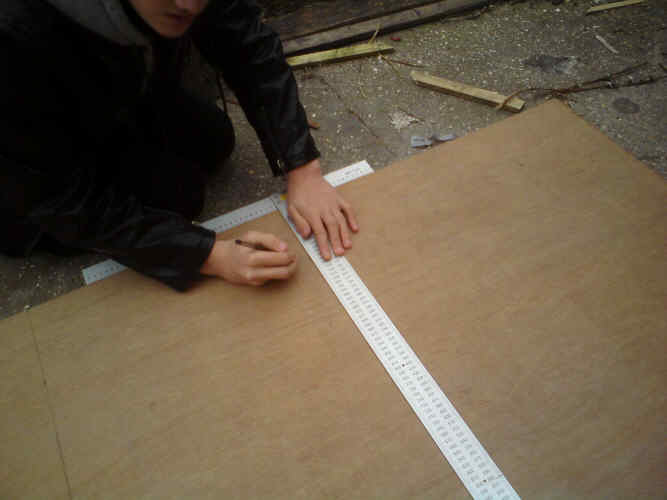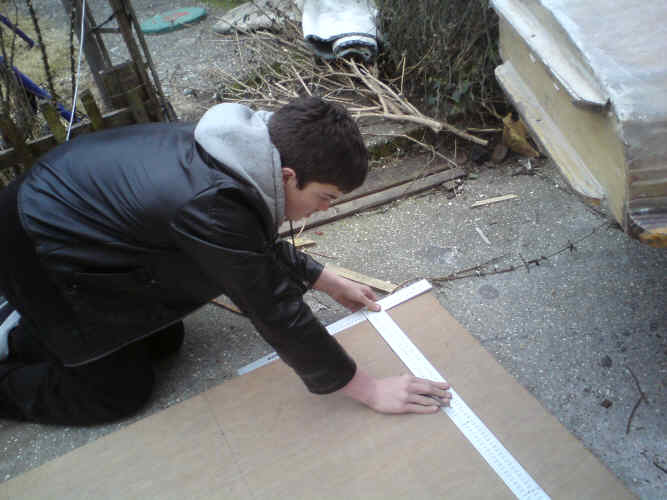 Marking my sides from one edge, then measuring between them to make sure they agree.
This is more difficult with the front measurements as the slot hasnt got dimensions on it.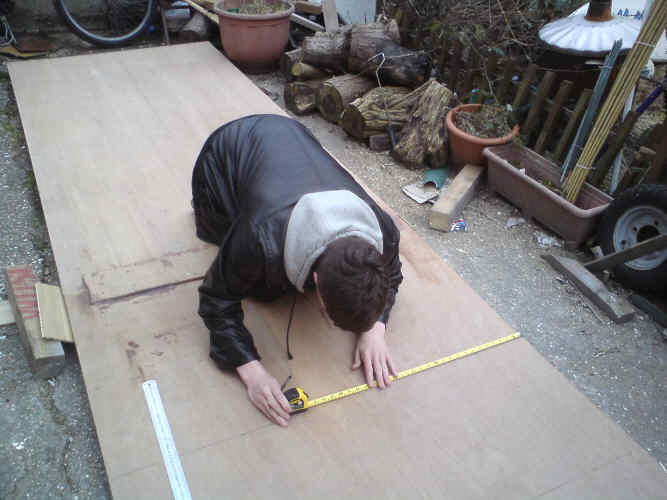 Was hoping to cut the slot and joint it today, but its too cold for the resin to set, so I must wait....
...impatiently!
I am now ready to cut the edges, cut the slot, resin the upper face, cable tie the slot, microfibre the slot and tape it.
Just need the right weather.