otherstuff02
Dad wanted to go out on the bikes, so we managed to get him to take us out hammocking instead.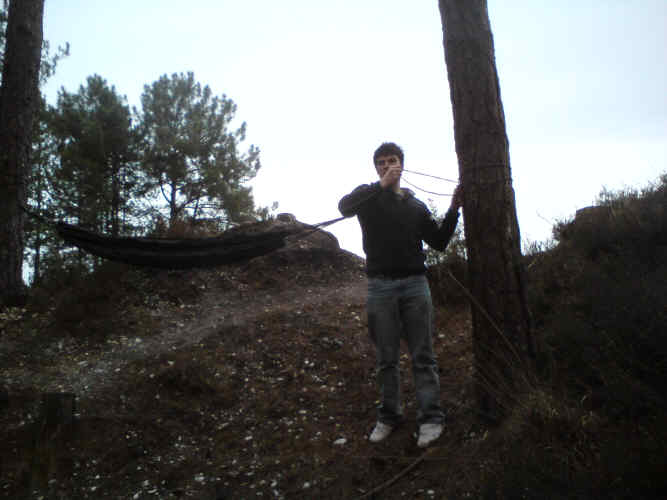 How come dad can get his up and start sleeping almost before mine is out of its bag?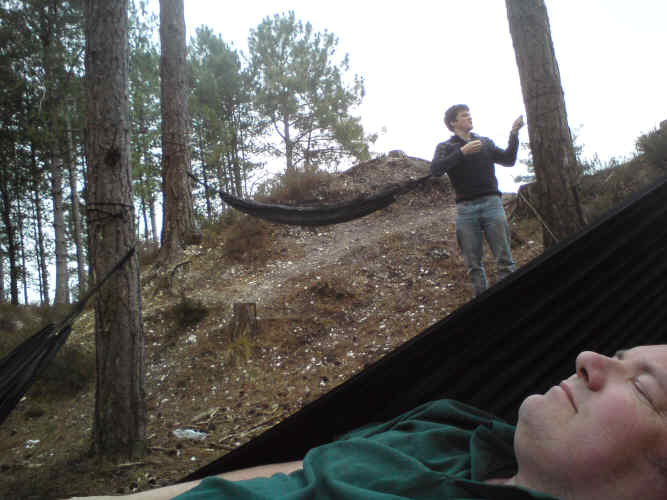 THere has to be an easy way to get in this.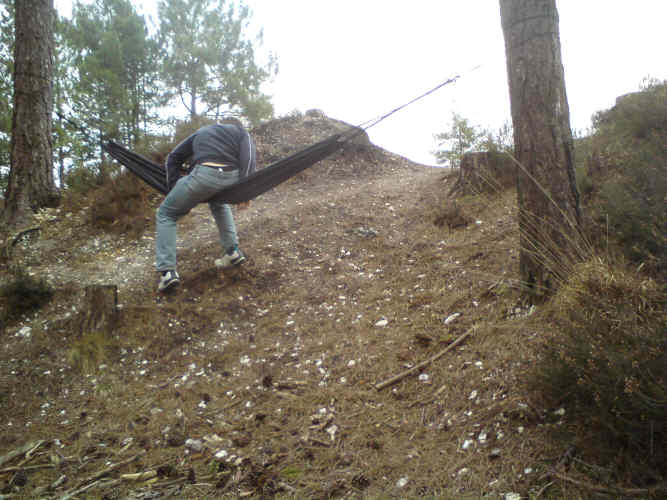 aaaarrrgh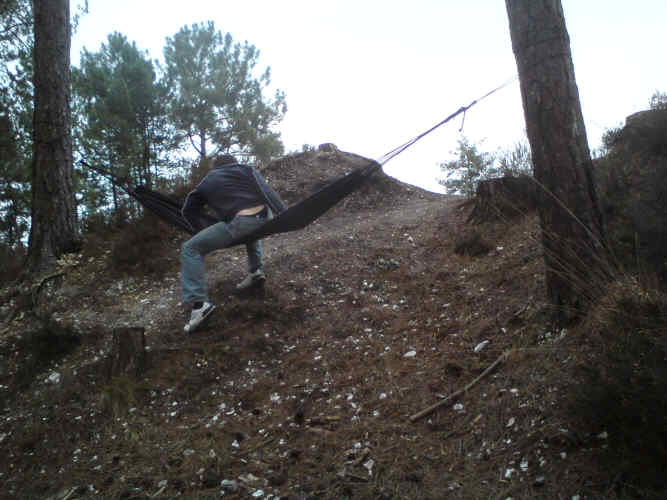 I am winning - I think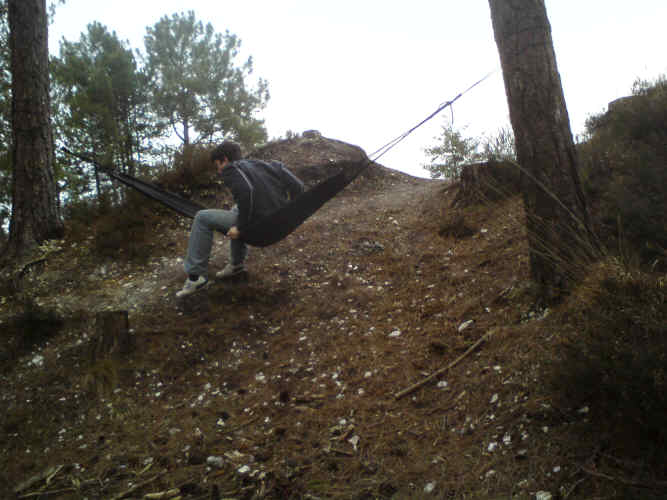 Hey
Done it !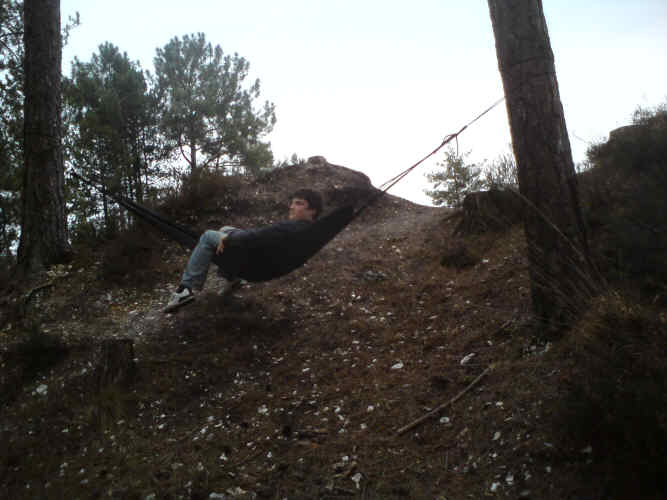 gnite!